DESCRIPTION
T-TYPE ALU PLATE BRACKET (BLACK)
สามารถสั่งซื้อแบบ SET รวมชุดสกรู และนัท ได้
SET = WITH SCREWS & T-NUT M5
เลือกความยาว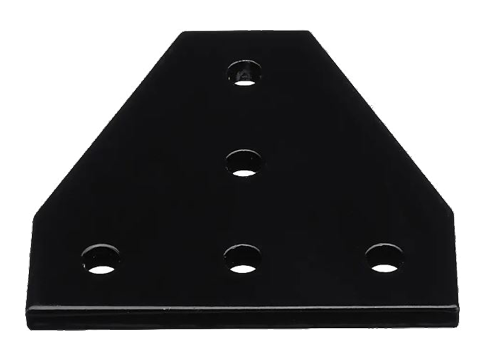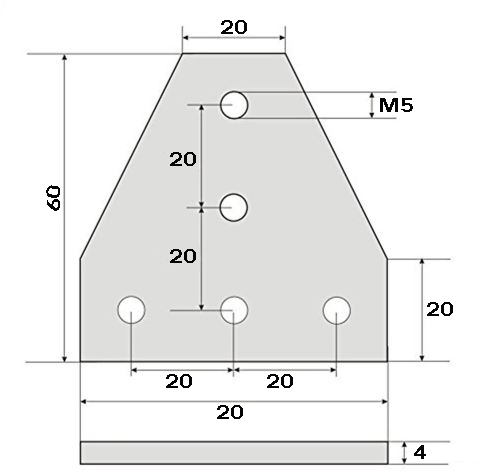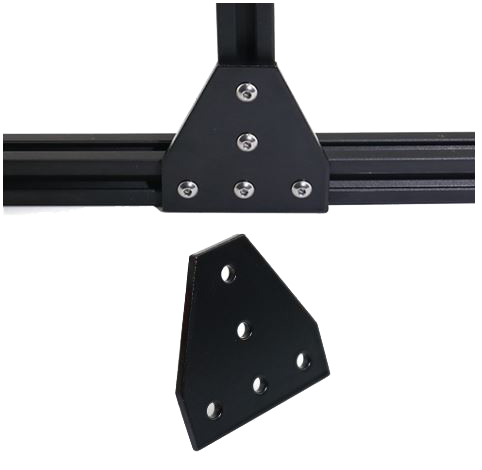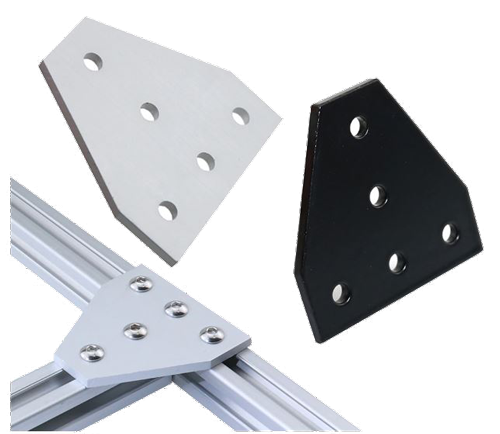 Specification:
Size ขนาด

20x60x4 mm.

Material วัสดุ

Aluminum

Surface ผิวชุบ

Black &

Clear Anodize

Surface Treatment

Oxidation
Application:
ตัวอย่างงานที่ควรเลือกใช้ V-SLOT Aluminum Profile (V-SLOT อลูมิเนียมโปรไฟล์)
• Build CNC routers
• 3D printers
• CNC laser cutters
• CNC plasma cutters
• Robotics projects
• 3D carvers
• Machine guards
• Workstations
Description:
Machifit 5 holes 90° T type outside tee joint board fits for 2020 aluminum profiles.

Features:
• Easy to install.
• Durable and long service life.
• These aluminum Joint Bracket plates allow you to join standard 20mm
t-slot/v-slot aluminum extrusion at a 90 degree angle in a T shape.
• The 5 holes are spaced 20mm apart, allowing them to be used in the slots
or in tapped holes on the edges of 20mm extrusion such as
Misumi 5 Series, 80/20 20 Series, Makerslide, Openbuilds, and others.
• At 4mm thick, these strong plates will probably work best with 10mm
length M5 screws and nuts (not included).
ช่องทางการขอราคา / สั่งซื้อ
Web Order : กดสั่งซื้อได้ในหน้าเวบ และรออีเมล์แจ้งรายละเอียดการชำระเงินจากเจ้าหน้าที่อีกครั้ง

หากต้องการซื้อแบบสั่งตัด กรุณาแจ้งความยาว (หน่วยเป็นมิลลิเมตร) และจำนวนที่ต้องการ
ติดต่อได้ที่ ช่องทางด้านล่าง
Email :
sales@trusco-resolution.com
Line :
@truscoresolution
Facebook :
https://www.facebook.com/Aluprofile.Trusco
Office :
02-11
6-1642
,
095-885-3780
/ Sales :
091-756-3500
เจ้าหน้าที่จะติดต่อกลับไปอย่างรวดเร็วที่สุด